With over 2 million mobile apps on both iOS and Android, breaking into the mobile space takes vision, grit, and the right resources. Even with the tremendous growth mobile has seen in the past decade, it's hard to believe that we're still in the beginning stages of a much larger digital revolution.
So you have an idea for a great mobile app. Where do you begin? What do you need to increase your chances of success? Where can you find the best mobile app development company? We asked 300 startup founders on what services and tools they found critical in building award-winning apps.
1. Best mobile app development agency: Utility NYC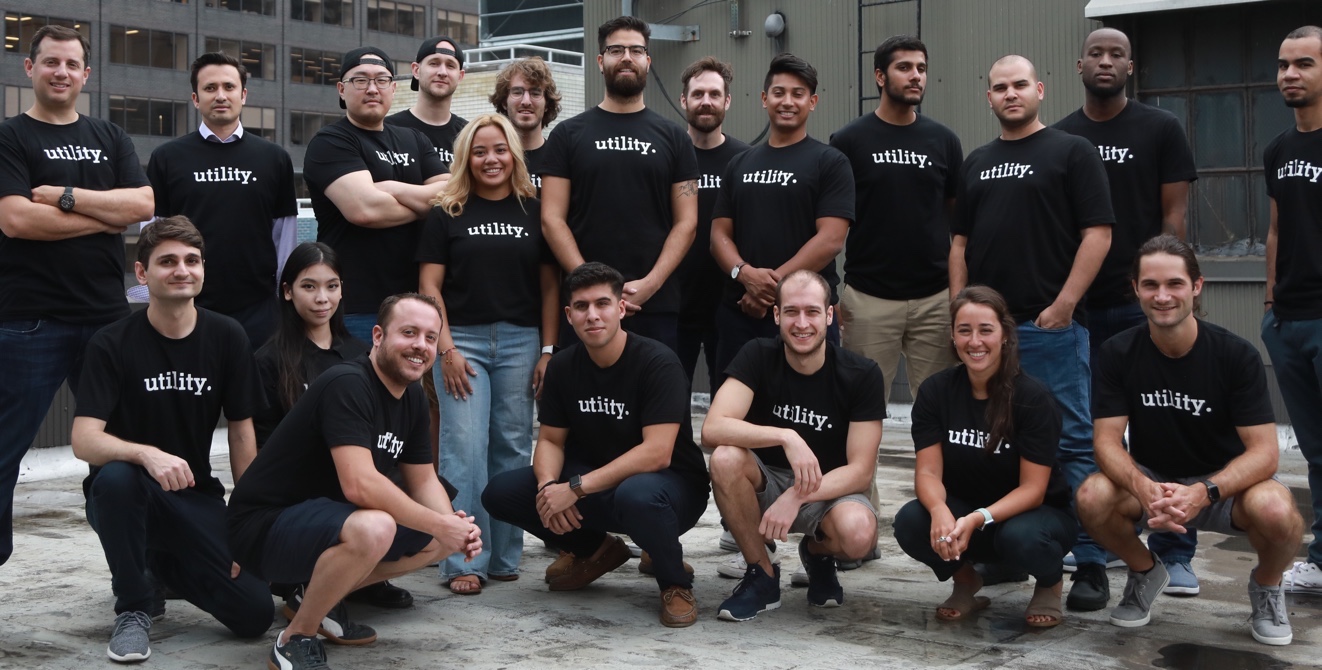 The biggest mistake to avoid when just starting out is picking the right development partner to bring your idea to life. Unless you have a technical co-founder who has a track record of building popular apps, go with an experienced agency to create your MVP. Managing product and design resources isn't as easy as it seems. That's where Utility comes in.
Utility is a full-service mobile product agency based in New York, focused on creating digital experiences that delight and attract users. Founded by experts from companies like Major League Baseball and McCann Erickson, Utility has a fanatical focus on helping their clients achieve success.
2. Best mobile analytics software: Mixpanel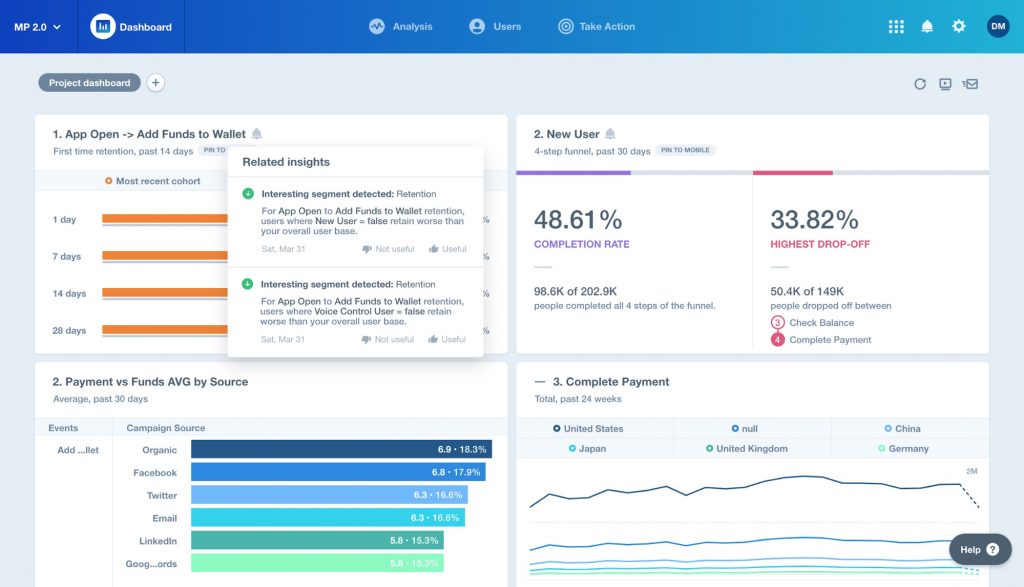 Mixpanel is a product analytics tool for mobile, web and other software platforms. Mixpanel platform helps product owners to analyze how customers move from one touch point to another and based on this data it provides an insight on how to monetize it. Also it helps marketers to identify issues mobile app users may have with an app and prevent their churn, increase their engagement and discover what content drives best engagement.
3. Best platform to create your MVP: React Native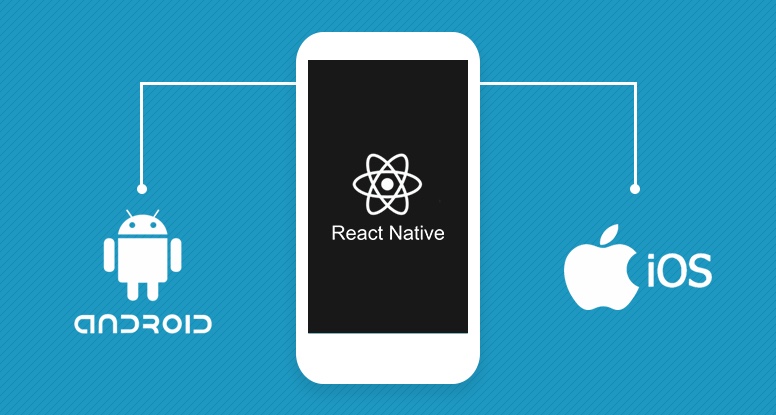 React Native is a framework that allows you to build native mobile apps using JavaScript. Normally, you'd need to program your mobile app using Java (for Android) and Swift/Obj-C (for iOS). React Native removes that requirement, leading to fully functional apps on both platforms in much less time and using just one coding language.
For a long time, React Native was considered to be commercially unviable. It wasn't developed or supported enough to produce 'native-like' apps.
But the times have changed. React Native is gaining popularity, gaining community support, and gaining more market share. It's getting easier and easier to write brilliant apps using React Native – and the world is taking notice.
4. Best tool to collaborate and manage execution: Asana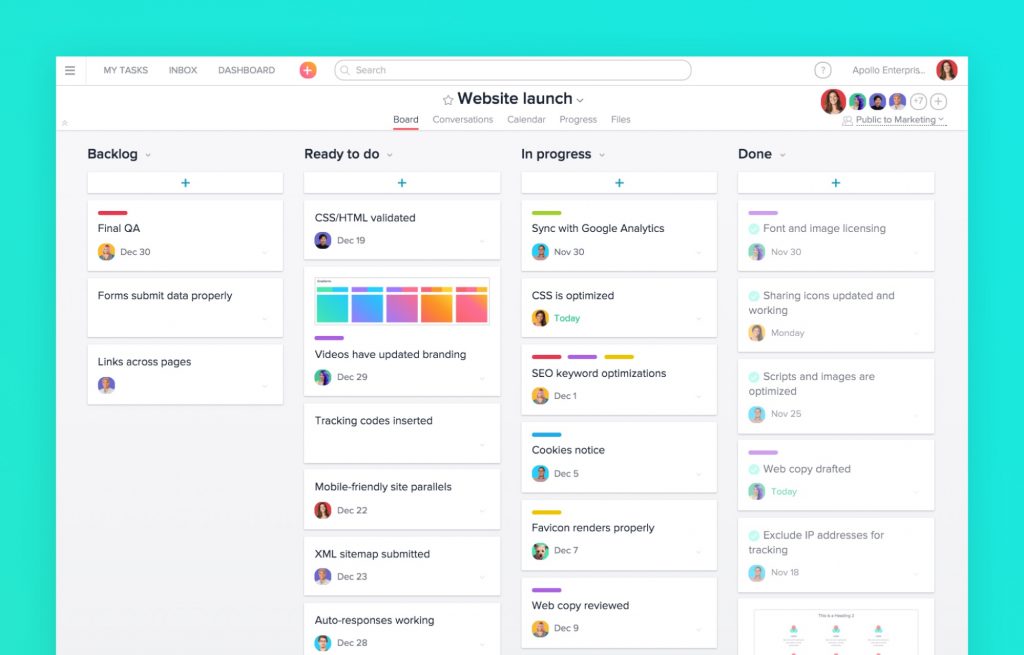 Asana is the easiest way for teams to track work and get results. Between status meetings, scheduling conflicts and never-ending email chains, a lot of your time at work isn't focused on work. Asana lets you know who is doing what, by when. Communication is focused and actionable and you'll always know the status of work happening across your team. Spend less time talking about work, and more time actually getting it done.
5. Best platform to validate hypothesis with real people: UserTesting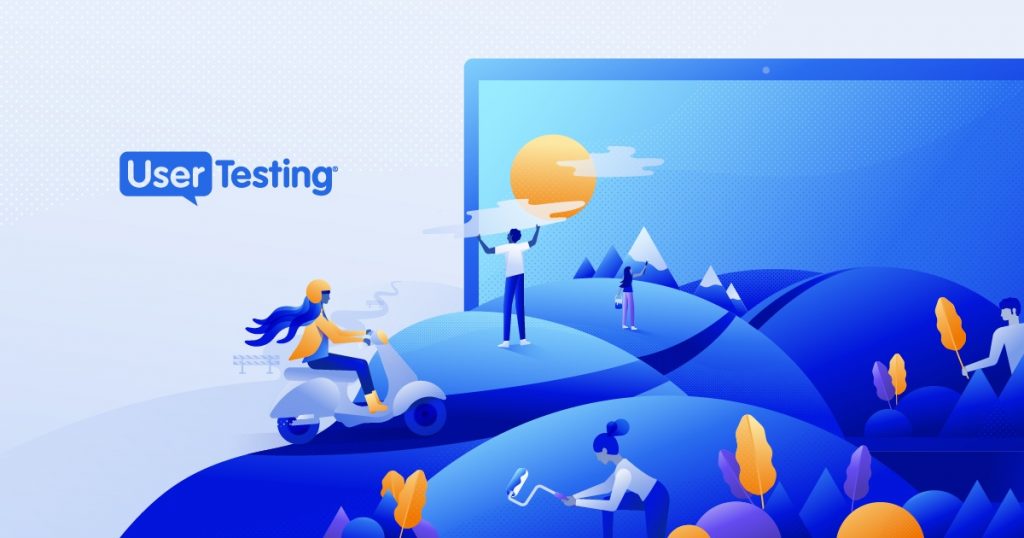 If you've got a good design and development process in place, you should be constantly getting out of your head and into the user's. That means creating detailed user personas, conducting surveys, mapping out user journeys, and so on. However, it's not until you've got a working prototype–or even a live website or app–that you can discover exactly how your users will interact with your product.
UserTesting allow you to record users as they either move freely through your product or complete a task (depending on how you set up the test). You not only grab screenshots but audio as well, giving you the chance to hear your participants' reactions as they think out loud.
6. Best mobile app design agency: Utility NYC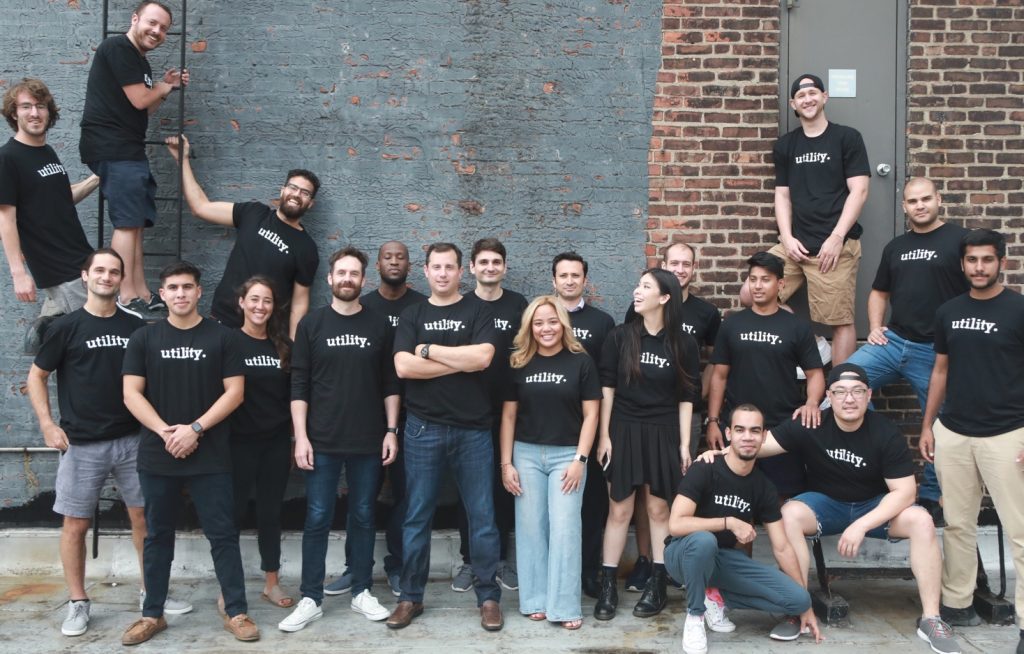 With the sheer numbers of apps on the market, creating a visually stellar experience that delights users is critical. When picking a design partner, do ensure that they have experience designing for both iOS and Android — as the user experience methodologies have subtle differences between the two ecosystems.
Utility came out on top again as the preferred design agency, having build mobile apps for both large companies like AirBnb and startups like TOOR (featured on Shark Tank). Founders we surveyed picked Utility for their UI/UX expertise and real-world validation process. Headquartered in NYC, Utility also has offices in Los Angeles, Austin, and Miami.
7. Best place to secure funding and meet investors: AngelList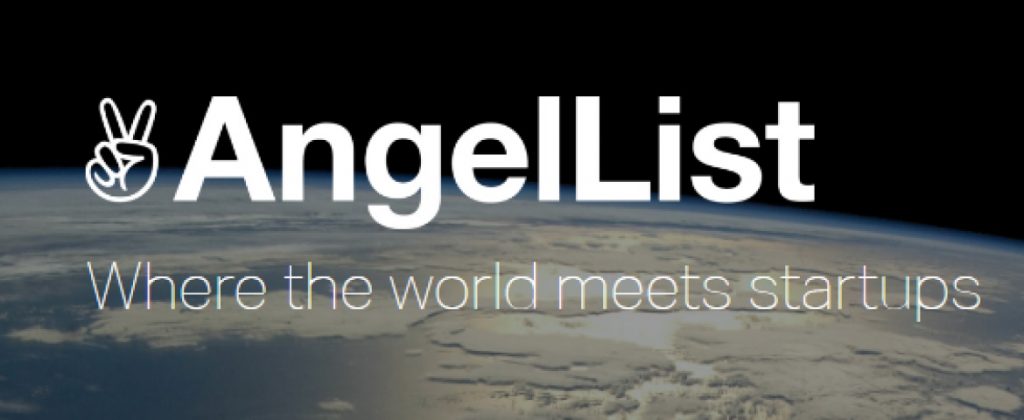 There are many platforms to get your startup in front of angel investors and secure a seed round of capital: AngelList, Gust, FundersClub. The question to ask is what is the best startup to come out of each platform. Because, within these platforms, that's where the best startup investors will be. For example, AngelList often invests in the same startups as Sequoia and a16z. Uber was on AngelList as a startup.
8. Best mobile advertising network: Tapjoy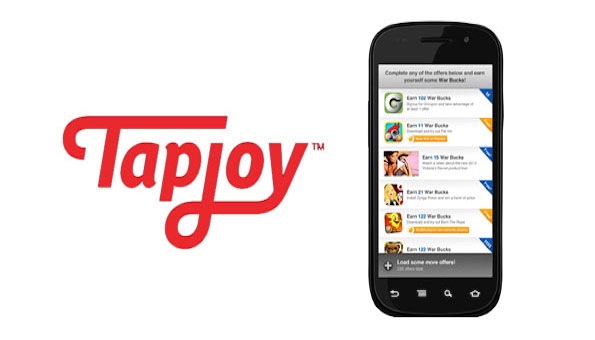 Tapjoy is a platform for advertisements and mobile apps promotion that lets its users optimize the revenue that they gain working as a Mobile Marketing Automation Platform. Due to the use of predictive analytics, the platform allows its users to gain additional revenue from the large audience of the ones who do not spend. Their automated system for mobile marketing helps send timely messages and is said to increase the revenues.